Our Team
Meet Our Winning Team – The Recipients of The RICS South Asia Team Award 2023. This incredible achievement reflects the hard work, dedication, and expertise of our exceptional team. We take immense pride in our commitment to excellence and delivering top-notch valuation services to our clients.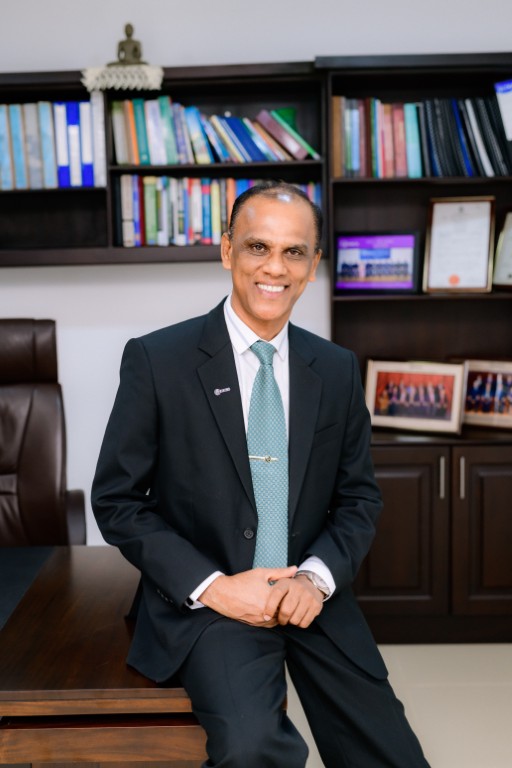 D. Prathapasinghe FRICS
Chartered Valuation Surveyor & Managing Director
BSc. Est. Mgt. & Val. (sp) (Hons) (SJP), MBA (UK) PG Dip Eco. Dev. (Colombo), DipSurv. (Reading -UK), FRICS (UK), Professional Associate Member (IVSL), ASLID
Mr. Prathapsinghe is a highly experienced and respected Senior Chartered Valuation Surveyor, with over 30 years of experience in Property Valuation, Real Estate Management and Consultancy. He has been involved in many prestigious positions during his career, including serving with the Department of Valuation in Sri Lanka as well as serving as the National Project Director for the Post-Tsunami Coastal Rehabilitation Project which was funded by IFAD and implemented by the Ministry of Fisheries Sri Lanka. 
In addition to this impressive professional background, Mr. Prathapsinghe has also served on numerous international delegations such being selected to lead Sri Lankan Delegation for Ship for World Youth – 2001 (Nippon Maru) Conducted by the Government of Japan, he has also represented the United Nations Food & Agricultural Organization (FAO) Coffee Meeting 2012 a delegation from Sri Lanka representing his country at an international level.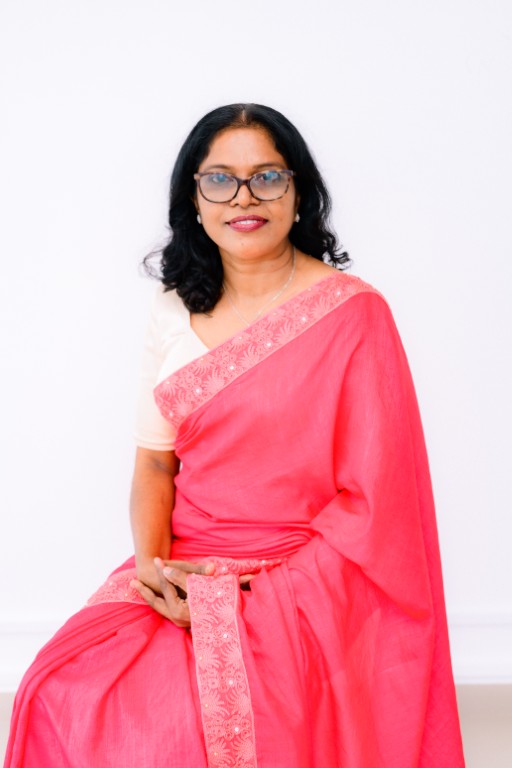 N. M. D. Nanayakkara
Director
BA (Sri Lanka), Diploma in Social Work, Certificate in Psychology Diploma in Counselling & Guidance
She is an experienced and well-qualified counsellor with over 25 years of experience working with a diverse range of clients. She has worked for a wide range of organizations including Women-in-Need, Adept Sri Lanka, the Ministry of Labour, and the Sri Lanka National Dangerous Drugs Control Board.
For over two decades, she has been providing counseling services to individuals, couples, families, teens, groups, and organizations. Her area of expertise is family counseling, where she helps her clients in developing healthy relationships within their family units as well as resolving any underlying issues that may exist. Her expertise also includes counseling individuals who are undergoing emotional issues such as depression or anxiety because of personal or work-related circumstances.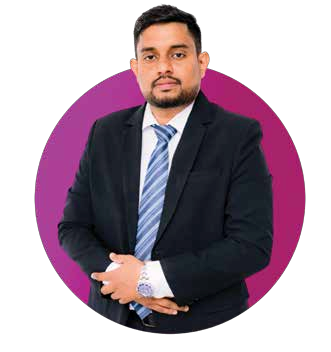 K.D. Madushanka
Senior Manager (General Valuation)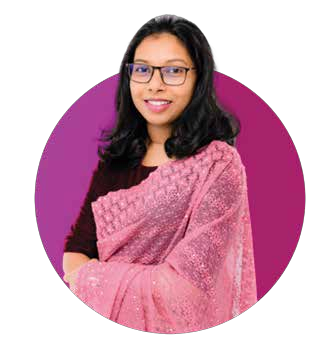 R.A.H. Rashmika
Senior Manager (Operation and Corporate Valuation)
A.S.V. Ekanayake
Manager (General Valuation)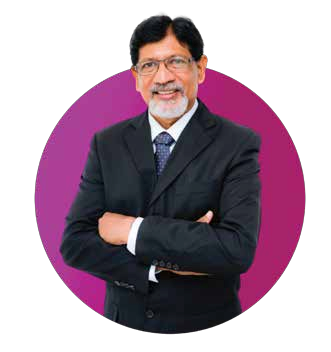 Sarath Pathirana
Senior Manager (Administration)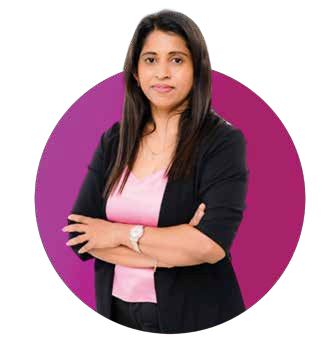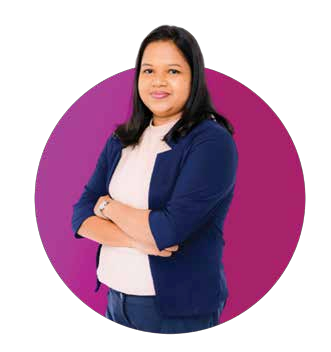 W.L.T. Perera
Assistant Manager (Administration)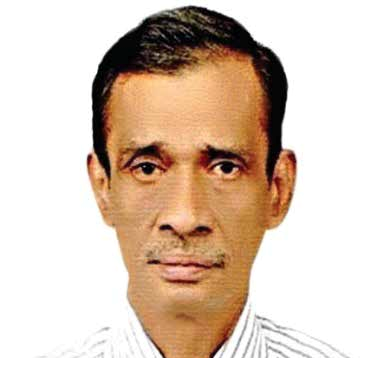 K. A. D. N. J. Nanayakkara FIV
Valuation Consultant
Valuation SurveyorBSc. Est. Mgt. & Val. (sp) (Hons) (SJP)
A fellow member of the Institute of Valuation of Sri Lanka, Mr.Nanayakkara is a senior valuer in Sri Lanka with over 30 years experience in the field of valuation. A former Deputy Chief Valuer (Actg.) in the Sri Lanka Government Valuation Department, he has a sound knowledge on valuation for Compulsory Acquisition, State Duty, Wealth Tax and Stamp Duty and preparation of assessment for rating. Having worked as a Regional Valuer, a District Valuer and an Assistant District Valuer of the Sri Lanka Government Valuation Department. Mr. Nanayakkara is also the company's lead consultant valuation surveyor and the Chief Supervisor of the company's Valuation Trainees.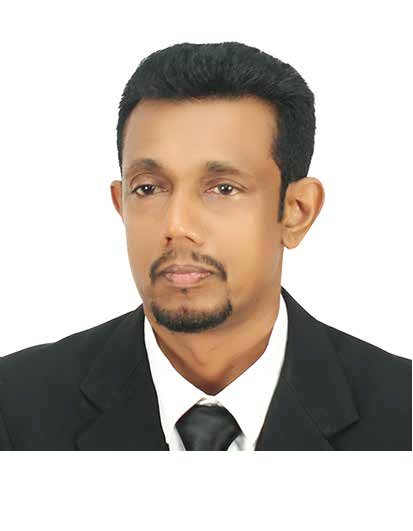 K. Shaluka Mandara Perera
Legal Advisor
Attorney-at-Law LL.B. (Sri Lanka)
Mr. Saluka is an experienced attorney-at-Law with LLB degree from the Open University of Sri Lanka. He has extensive expertise in property law, having served as a panel lawyer for leading banks and financial institutions for over 12 years. His experience in this field gives him insight into legal complexities pertaining to property issues, allowing him to provide reliable solutions that are tailored to his client's unique needs and circumstances.
Mr. Saluka's approach towards problem-solving is highly professional yet personalized; he takes great care when assessing each case individually before providing advice or representation on behalf of his clientele. He also serves as sprituel advisor and a lecturer in leadership training, human rights, and professional capacity building for many organizations.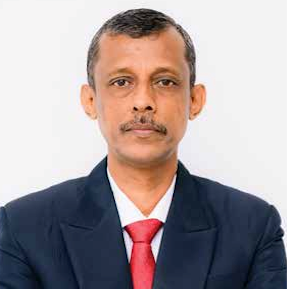 H. H. Leelananda
Planning Consultant
M. Sc. in Geographic Information System University of Moratuwa PG Dip. in Computer Technology University of Colombo BSc. Est. Mgt. Val. (Special) USJP MRICS UK, MITP SL, FIREV SL.
Mr. Leelananda is a senior chartered planner with more than 25 years of experience in town and regional planning, land use planning, property management, planning consultancy, and corporate management. He has made significant contributions to the profession through his work at UDA, NHDA, and Mahaweli Authority, as well as key research studies in regional planning and town development. Mr Leelananda is also a key speaker at many forums on urban planning and development, particularly in the use of GIS in town planning and research analysis. 
Furthermore, he has represented many national and international academic and professional forums/conferences on urbanization issues, in addition to attending several international gatherings across Asia for further knowledge-sharing purposes.
Finally, he possesses an impressive skill set backed up by years of industry know-how that allows him to guide others along their journeys while providing them with valuable insights based on past experiences gathered during various projects undertaken thus far.